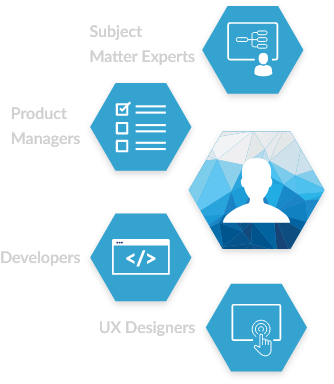 Real World Practitioners
Analyze Complex Requirements
Design Powerful User Experiences
Use Proven Methodologies
Reduce Time, Cost & Risk
UX Designers and UI Developers bring a unique blend of real-world experience and creativity, technical excellence and broad industry knowledge to every project. With combined decades of experience delivering a wide array of projects and specialized expertise in networking and cyber security, our team knows how to deliver solutions for your unique needs. We deliver the right skills and experience to make each engagement successful. Let us help you deliver today.
Move your project ahead now
Scale up and down on demand
Leverage a one stop partner for all your design and delivery needs
Reduce the overhead of managing and operating a team
Speed delivery with on demand expertise
Augment your capabilities without a long term investment
Work together to maximize your existing team's value through our collaboration
We have been very impressed with how Ogee Studio was able to make such a complex system so simple to use. Simple and intuitive beyond our best expectations.
Visual Strategy
& Branding
Simplicity of design. The Ogee Studio way.